Reading Time:
< 1
minutes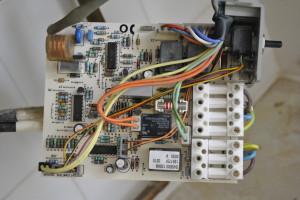 We've all visited the temple of the Great God Rebootus – praying that a magic key sequence or just turning it off and back on again will solve our problem.
When my boiler stopped working last night though the Great God Rebootus didn't come through for me. So before I phoned the plumber I thought I'd just give another ancient ritual a shot – it works surprisingly often.
It's called Reseatum Konnectorum – the basic procedure is to unplug and reconnect every connector you can find. Corrosion, vibration, there are all sorts of reasons why something that was once a good connection can go bad. It's well worth giving it a shot, especially when you're facing a big bill just for calling someone out to look at it.
So I now have a working boiler again. Fingers crossed it will continue to do so!