Reading Time:
14
minutes
A few weeks into the first COVID-19 lockdown my friend shared this.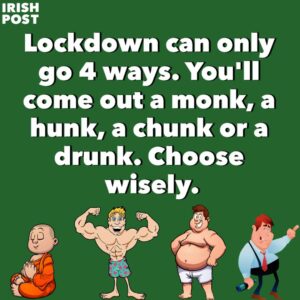 We all laughed, because even back then we knew that a lot of truth was being said in jest.
Now it's a new year, and with COVID-19 vaccinations being rolled out there is a new hope that 2021 won't be quite as miserable as 2020. With that new mood of optimism a lot of people are looking to make changes to their lifestyle – but right now COVID-19 is no less of a problem.
Ten years ago I moved from a city back to a rural area. I went from having a university gym next door to where I worked and a shop literally across the road to the nearest gym and the nearest large supermarket being a 20 minute drive away.
I had to find a way to make that work – and the upshot is that COVID-19 hasn't changed those aspects of my life a whole lot. I figured now might be a good time to share some of the things I've learnt.
Firstly, Accept Yourself
I really, really don't want to sound like a self-help book, but it's important for me to say this before I go any further. I'm a swinging from the chandeliers type of person. Being active is a strong, defining characteristic of my personality. Some day I won't be able to swing from chandeliers any more, but I do not plan on going gently into that particular good night (to paraphrase Dylan Thomas).
There are strong pressures in our society telling you that you have to be slim and fit, driving you towards the health and fitness industry. But you may not be a swinging from chandeliers type of person. You may not have the same motivations as me.
There is nothing wrong with this.
Humans have evolved to operate within a pretty wide tolerance. A lot of the "slim & fit" pressure is just the health and fitness industry trying to drum up business. If that's the only reason that you're unhappy with your body or your level of fitness then accept the commercial reality and accept the fact that you just don't conform to that model.
Also remember to act proportionately. If you're not happy, but really you're just a bit miffed that you can't walk up the local hill without getting out of breath then going on a crash diet and joining a gym is probably not the best course of action. Try, for a start, taking a walk up that hill as part of your regular routine. You'll soon find it gets a lot easier.
The key is to understand who you are and what your true, underlying motivations are.
Do Not Yo-Yo Diet
If you were entirely happy with your lifestyle and your body before the first lockdown, but you're not now, then maybe a strict diet regime could work for you. The problem for most of us is that we follow the programme for a while, we lose weight, then we let old habits creep in and before we know it we're wanting to go back on a strict diet.
The result is our weight, our body image and dieting are constantly in our minds. We're either enjoying ourselves, knowing we're going to have to go back on a diet at some point, or we're grumbling about being on a diet and not being able to enjoy ourselves.
It's a recipe for bad mental health, as well as bad physical health.
Make Small, Permanent Changes
It is said that a journey of a thousand miles starts with a single step. Sometimes that's not true, but in this case it is perhaps the single most effective piece of advice I can give.
The process is simple, whether in diet or fitness; make a small change, consolidate it. Make another small change, consolidate that. It's a process that we're used to already, because we're constantly changing and adapting as the world around us changes. We're just adding a few conscious threads to that mechanism.
Every change we make and consolidate takes us another step forward. If we keep taking steps then we keep making progress.
You Are Not "On a Diet"
I don't like bananas. You could say I'm on a no-banana diet.
Your diet is just the food you eat. If it's not delivering what you need then you change it. It's still your diet.
One of the most effective things I've ever done was to go through the existing food I was eating, count the calories and work out what I needed to change. It turned out that I didn't need actually need to change too much.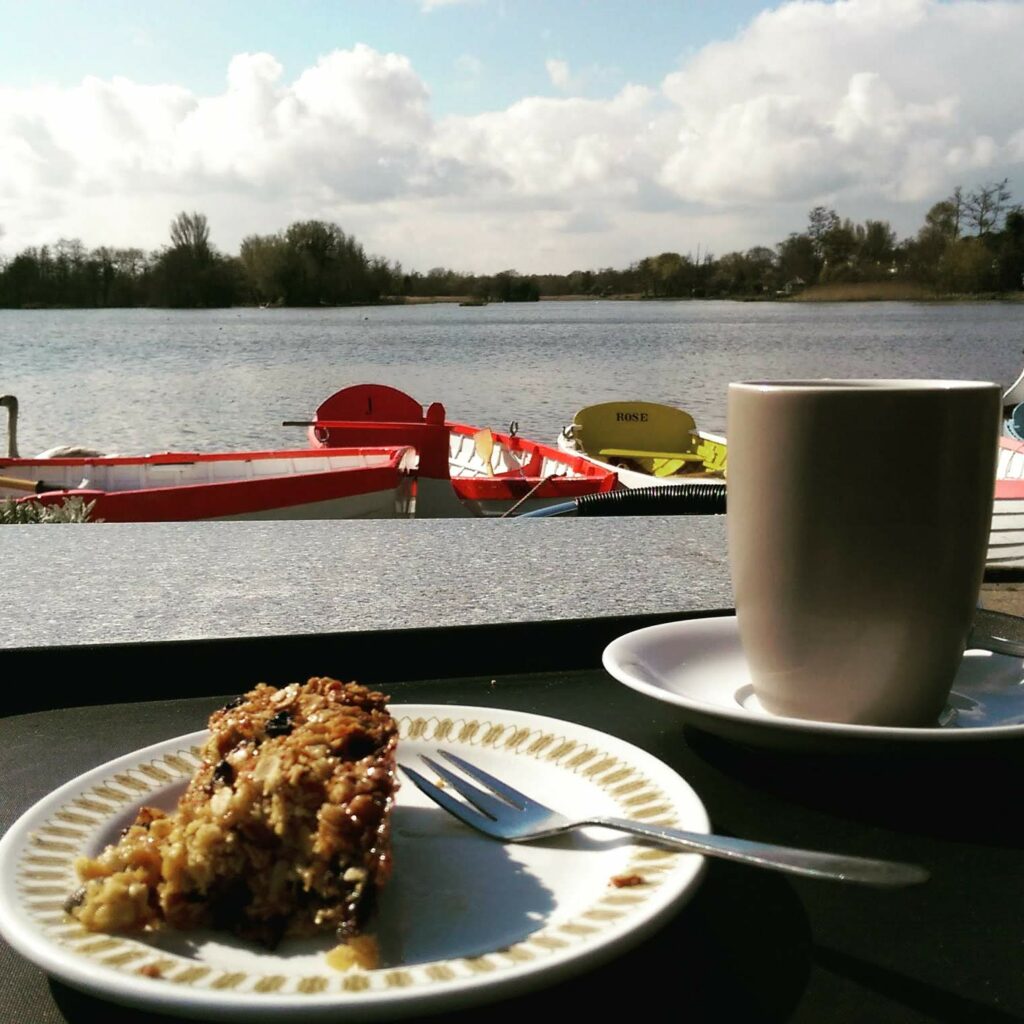 Learn To Cook
This is a big one. If you can't cook, then start learning. You don't have to start big, there are plenty of very easy and healthy recipes you can make. The key is that if you're not preparing your own food then you're dependent on the pre-prepared food sector to provide you with suitable products – and it's not a one size fits all situation.
There are loads of resources out there on how to learn to cook and how to make simple meals. Personally, I find Nat's what I Reckon rather amusing (he does employ Australian strength swearing, mind).
Your Portion Size is Too Large
I'll make a bet with you. If you do go through your meals, count up the calories and think about what you're putting on the plate, there will be a lot of occasions where you can simply cook and serve less and still get all the calories and nutrients you need.
Literally overfeeding yourself is a very common problem. Food packaging often doesn't help and a lot of recipe books have strange ideas about what will feed one person.
Also, if you're using a calorie counter like MyFitnessPal, don't assume that the default servings are what you're actually eating. One of the key rules of looking at any data is not to make any assumptions. I found, for instance, that I was serving way too much breakfast cereal.
A cunning psychological trick is to use smaller plates. For some reason we like to have full plates, but our brains don't understand the relationship properly. A 23cm plate is 77% of the width of a 30cm plate, but you can only put 59% of the food on it. What's more, if you look back in history, you find that dinner plates were smaller. The large plates we tend to use today are a very much a modern thing.
You Don't Have to Eat Rabbit Food
Our food culture in the UK is improving, but it's still a little toxic. The meat and two veg concept is still rather strong within us. Go to any building site in the country and you'll find a portion of the people there complaining that they're "on a diet" and having to eat "rabbit food".
The meat isn't the problem. OK, let me put that differently, eating meat isn't the problem. It's the quantity of poor quality, often heavily processed meat, the quantity of carbs that accompany it and the tendency to count tomato sauce as "two veg".
Britain is fortunate enough to have some very good meat. If you want to eat meat, take advantage of that. Reduce the amount of cheap, processed meat you eat. Substitute vegetarian options, fish or seafood. When you do eat meat, invest in it, make it worthwhile. Buy good meat from a proper butcher or farm shop and enjoy it.
The same principle applies to other foods. For instance, I eat a lot of curry. There are thousands of recipes out there that don't suffer at all for not being cooked in a pint of clarified butter and served with a double dose of carbohydrates.
A similar thing is true of pizza. It doesn't have to be soaked in olive oil and buried under a mountain of cheese. You can buy frozen pizza dough and then top it however you like. In fact, I'd argue that if you use good quality (preferably local) ingredients you can make a pizza at home that's not only healthier but considerably tastier than any pre-prepared pizza you could buy.
Improve your ingredients, make better food and you will feel better for it.
Simple Changes Can Make Big Differences
One meal I analysed was 1500 calories per portion. I changed the sauce from being based on double cream to being milk and cornflour based and replaced the garlic bread with a healthier version. It actually made the dish taste better – oh, and it knocked out 600 calories, making it an everyday dish, not just a weekend treat.
I rather suspect the truth of the matter is that very few people need to "go on a diet". What most people need to do is get control of their snacks, fizzy drinks and high sugar foods, regulate their portion sizes and make a few basic changes to some recipes and how often they eat some meals.
You don't need to do all of it as one big batch either. You can keep chipping away at this, making small improvements, as long as you want. It's an ongoing process, even for me, as I cook new recipes or find different products and integrate them into my diet.
There's Calories in Booze
I know, it's unfair.
Broadly speaking beer has a lot more calories than wine and spirits have less than either (but that does depend a lot on mixers).
There's another problem with the sauce, as chef Tom Kerridge puts it "You pop out for a quiet pint and before you know it you've had 12 and you're ordering chicken jalfrezi and double naan bread."
You don't need me to tell you this, though. I'm only doing it to remind you:
If you're worried you might be drinking too much you almost certainly are.
Drink wine and spirits over beer and cider.
Like with meat, reduce quantity, increase quality and enjoy the experience.
Don't Get Obsessed by Your Weight
There are two points I'd like to make here.
Firstly, you don't care about your weight. How heavy you are doesn't mean anything. How agile you are, how capable you are to do what you want to do, how susceptible you are to certain health complaints, how you look, these things can be important. Your actual weight, not so much.
Weight is just a relative measure of where you once were and where you are now and – my second point – it's not even that accurate. When I was a proper gym-bunny I used to see people weigh themselves both before and after a gym session. One day I tried it, I was about 1.5Kg (3lbs) lighter when I came out. Almost all of that change was water that I'd lost in sweat, only a few grammes was fat burnt. Our weight can fluctuate naturally over a sufficient range to make it very difficult to measure fat loss this way.
Having said this, weight is a convenient measure, but to eliminate the natural fluctuations we need to look not at the value day-to-day, but the trend over several weeks. In the example below it's clear that overall weight is dropping, but if you were to focus too much on the day-to-day you'd be putting yourself on rather an emotional roller-coaster.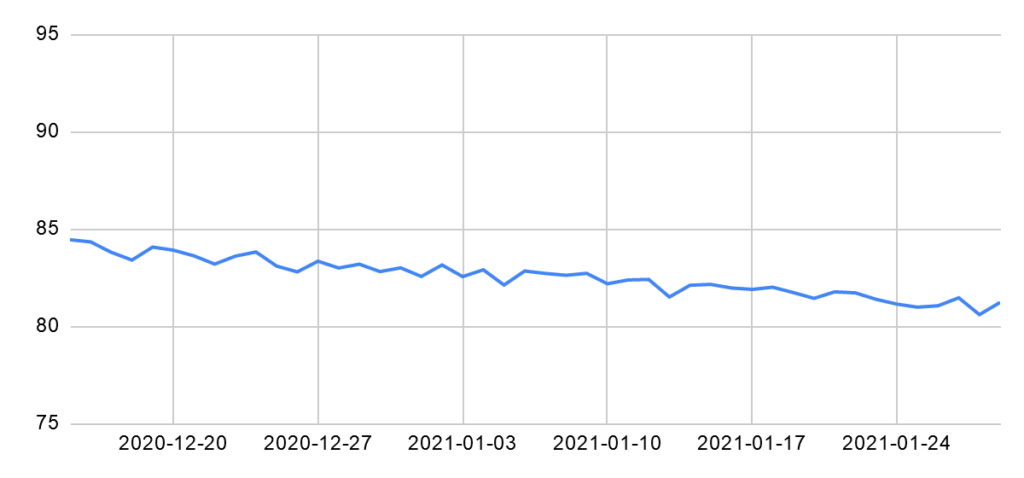 Fitness Doesn't Mean Gym
It's an often repeated trope, "get to a gym" or "I need to go to a gym". You don't. Nobody does.
This is particularly true now, with schemes like Couch to 5K and apps such as Strava and MapMyFitness. You need no equipment and no (paid) subscription for these, you can just get out and walk, jog or run, track your progress and see how you're improving.
If running isn't your thing, then Strava and MapMyFitness both cover cycling, and cycling is a particularly good way of improving your fitness.
Don't be afraid of local cycling clubs and running clubs. They're not all full of super-fit Lycra clad loonies, most of them organise activities for people of all abilities – or will at least be happy to direct you to a club that does. Remember, this is their hobby, they want people to get involved.
If you're looking to get into cycling, I did a "Let's Ride" a few years ago – then sponsored by Sky. I was impressed. There were some limited events still being run in the lower tiered areas, so hopefully they'll return relatively soon.
Similarly you'll find that the range of local sports clubs is far greater than you might have thought – often organised around municipal leisure centres, which are far cheaper than private gyms.
Clubs are great because they provide a social element – and I don't mean drinks at the tennis club. You turn up to train with other people and that makes it easier to motivate yourself.
Obviously, at the moment, this option is rather limited, but remember it for when we do get back to a more normal life. In the meantime, make use of the social programmes, the clubs etc. on the likes of Strava. Being in it with other people really does make a big difference.
Whatever you take up, realise that you're not going to be very good at it to start with. It only takes a few runs, a few rides, a few games however before you feel you're getting into the swing of things. Never, ever give something up after the first session. Give it at least 5 if not 10 before you decide it's not for you.
Lastly in this section, fitness magazines will tell you, at length, why this form of exercise is better than that. They need to sell magazines, so they have to fill them with something. When it comes down to it though, some exercise is better then no exercise. Even lawn bowls is better than sitting in front of the telly. Do something.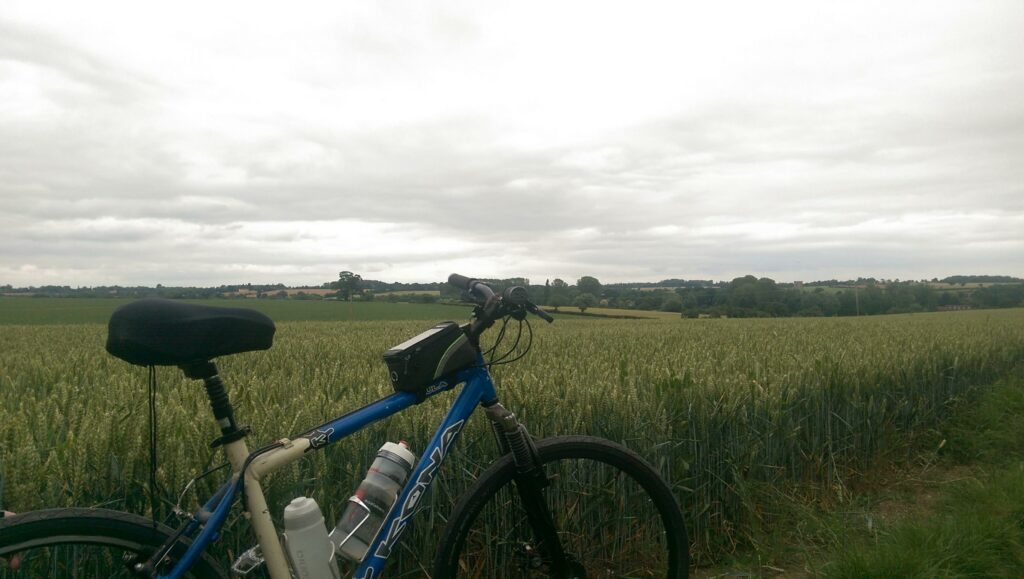 Your Personal Best Doesn't Matter
It seems that, at some point in our society, we decided that if you had a hobby then you had to be good at it. This is plainly ridiculous. The only thing that matters about a hobby is that you enjoy it; well, I mean, unless you're a terrible violinist in a shared house, but I'm sure you get my point.
Whatever activities you choose, it's entirely up to you whether to pay any attention to anyone else's performance or even to your own. It doesn't really matter if you beat your personal best, or if someone else beats your time. What actually matters is that you went and did the activity. Your performance is always secondary to that.
Or, to put it another way, don't spoil a pleasant summer evening run by wearing a GPS watch. Just get out, run and enjoy the sunshine.
You Do Not Need a Lycra Licence
I get self-conscious wearing Lycra. I suspect most people do, because Lycra barely qualifies as clothing. In our society, particularly in the UK, we're a bit funny about wandering around naked – and Lycra comes uncomfortably close to that.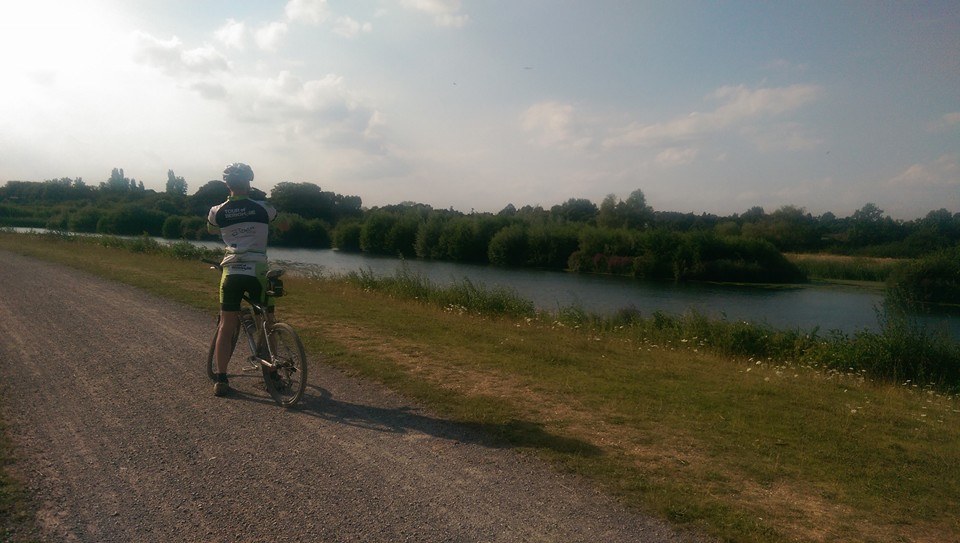 Thankfully you don't have to. I rarely venture outside in just Lycra. The above photo was part of an organised event and it was the uniform and – if I'm honest – I wasn't terribly happy about it.
I often ride in cargo style shorts and a normal t-shirt. If I'm going on a long ride, I'll put cycling shorts under my normal shorts. I run in general purpose sports shorts and a lightweight polo shirt.
Don't get hung up on having all the gear or looking the part. If you do take up cycling, running or any similar activity, don't let the industry and the magazines influence you too much. Yes, a £5000 bike will allow you to go further and faster than a £300 bike, but really not that much – and what does it matter anyway? What matters is that you are fitter than you were yesterday.
Be Careful of Home Equipment
I'm a huge fan of Peloton, a system that allows you to stream fitness classes directly to a spin bike in your home. It is expensive, however. There's another system, Echelon, which seems to be cheaper. If you're already a cyclist, there's Zwift – although that is more limited.
Before Peloton however, I had a string of home exercise equipment. The cheap stuff is mostly fine at just getting you moving. The problem is that as you get stronger and fitter, the equipment becomes less suitable.
I've broken or just plain worn out a string of treadmills, exercise bikes and cross trainers. However, I'm not really the intended market. If you're starting from somewhere near zero then these home gym machines will probably work just fine for you. Don't expect them to stay with you long-term however, if you're successful then you're likely to outgrow them. I explain more in The Peloton Diaries: Doing the Maths.
The other common problem with home equipment is motivation. It's a running joke about how quickly this stuff becomes no more than a clothes horse.
If you can, give it its own space, with its own (smart) telly. There are plenty of fitness classes on YouTube.
One alternative that really worked for me is to assign a TV series to workouts. The idea is that you're not allowed to watch it unless you're exercising. Sure, some days you just phone it in, but the point is that doing something is always better than doing nothing.
Establishing a routine is also important, especially in the early days. Exercise can't be something you try to fit into spare time. It has to be something you plan, something you will move other things for, if you need to. Sure, people think you're crazy if you're late to Zoom drinks because it clashes with your workout time, but it's important to set that precedent.
If You're Stronger, You Can Burn Calories Faster
I've talked a lot about fitness, but what about strength? Being strong definitely makes my life easier, particularly core strength, because your core gets used in almost everything you do. There's no point having iron biceps if you're all wobbly in the middle.
Strength exercises also burn calories and, unsurprisingly, the stronger you are the faster you burn them. You also burn more calories in other places too – scrubbing the scrambled egg off the pan it seems to have got welded to, that'll burn more calories. There's another side effect as well, building and maintaining stronger, larger muscle also burns calories.
Personally, I do very little with weights. I find I don't need to – I don't have much use in my life for the kind of strength that gives. I don't tend to need to dead-lift an engine block much, as long as I can wave a car battery about, I'm fine. So most of my work is core and bodyweight based.
Don't underestimate Yoga. It might look like glorified contortionism, but getting into and maintaining the poses builds strength not just in the big power muscles, but also in the smaller control muscles. You need both if you want to be able to use your strength as well as look strong.
Remember, Small Steps
I've talked about a few different topics. Hopefully I've given you some ideas.
If you take nothing else away from this, remember that huge attempts to completely change a lifestyle only work if they're backed up by huge determination. If you're not sure about that then the best way to approach it is to make a series of small changes.
If you do feel you have that huge motivation that then go for it, write yourself a new diet, sign yourself up for a fitness programme and have at it. It's tough, but if you're motivated enough it will work.
If you're not quite feeling it at that level then start out small. You make a small change, you get used to it, you make it part of normal. Then you make another small change and then that becomes normal. You just have to make sure that you're always moving forward.
All are simple changes, small changes that anyone can make. Small changes that you can make. If you want to you can make the first change today. It really is all about you and what you want to achieve.
---
A Final Note…
I'm very conscious that I'm not a medical professional, dietician or trainer and that some of the above is somewhat different to some of the professional messaging that we receive.
I think the medical profession may, unwittingly, have been responsible for the phenomenon of yo-yo dieting. If you feel you're too fat and you go to the doctors, they're likely to want you to lose weight, so they will prescribe a diet and exercise regime to fix your immediate problem. It's almost like giving you a course of pills for that nasty rash…
You complete the course, just like you would the pills, then go back to doing what you did before, because you're fixed.
The medical profession isn't stupid, of course they're telling you that you need to make permanent changes to your lifestyle and they always did tell you this, but that message doesn't seem to land with us as well as the idea that you get fat, you diet, repeat.
That messaging problem may be influenced by the health and fitness industry. There's a galloping stampede of people and businesses pushing the latest diets and exercise regimes at you. There's a lot of money in getting you signed up to the programme, then when you get bored of that, signed up to the next one.
There's no money in you making small, permanent changes to your lifestyle.
When I lived in a city, the industry was on my doorstep. It was easier for me to consume from them than it was to beat out my own path. When I moved back to a rural area that reversed and it became abundantly apparent that I didn't need to consume or subscribe to much at all. With any interaction with other people now being a risk, that's significant.