Reading Time:
2
minutes
In 2013 Glastonbury and the British F1 Grand Prix fell on the same weekend. They're both enormous events, but the there are some very notable differences. This article in The Guardian gives us a few pictures of the aftermath of Glastonbury – I've cheekily linked one of the images to give an illustration.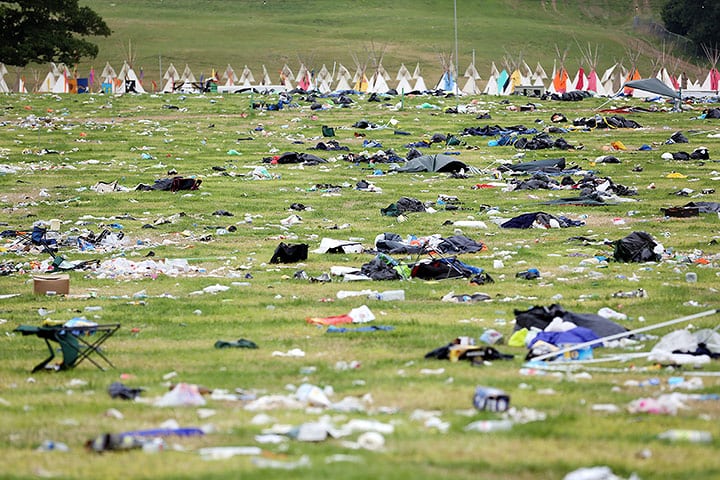 It is true that charities recover usable equipment from the Glastonbury camp sites for less developed countries but there doesn't appear to be a hell of a lot of usable equipment in the pictures. I suspect that most of the tents etc. might have been usable when the original occupiers left them with that noble intention, but it looks like a herd of drunken elephants have stampeded through since then.
This however is one of my pictures. It was taken a few minutes before we left Whittlebury Park Camp Site having spent the weekend at the British Formula 1 Grand Prix at Silverstone.
Is that one single abandoned chair I can see?
It seems rather perverse to me that a festival synonymous with charity and environmentalism could leave such a mess whilst one more associated with reverse barely leaves a trace.