Reading Time:
2
minutes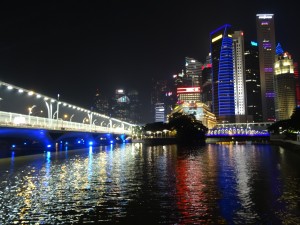 I made a mistake when I joined The University of Hull back in 2008. I don't mean that joining university was a mistake, it was one of the best career decisions I've made. I made a mistake with the way I used social media.
Part of the role at The University was to be an ambassador, to represent and promote the university and the field of computer science. "No problem," I thought, "I'll just use my existing social media accounts." That was the mistake.
It led to two problems. The first is that my online persona changed. I suddenly became aware that I used the account for professional purposes. That changed the image of the account, it became my professional persona and it became very difficult for me to be the person that my friends know outside of the professional environment.
The second problem is that I started adding professional "friends" and followers.  That reinforced the first problem.
I went from someone who'd been very active on social media to someone who only posted the most carefully filtered content.
If you are a professional you have to be somewhat circumspect, once you've hit the "send" button you've lost an element of control – it's out there. Even friend-locked posts and old blog articles can resurface at inopportune moments.
At the last interview I was at one of the interviewers let slip something that they couldn't have known unless they'd read my blog – and not only that but it wasn't in the most prominent article either. As a professional your online presence matters.
Fortunately the Victorian image of professionalism is now fading. I maintain however that a professional image is important. It's about giving your clients and peers confidence that when you turn up to work you're going to do a good job. For instance, if your social media streams contain a disproportionate amount of pictures and stories of you partying with your friends to all hours that's going to damage your professional credibility.
A balance still needs to be maintained.
For myself however I no longer work for The University, in fact being an ambassador for computer science is no longer an official part of my job at all. So you'd think it would be easy for me to rectify those mistakes I made back when I joined The University and revert my social media personas back to being more like the real me. You'd think that. It appears to be proving more difficult than I thought, however.