Reading Time:
5
minutes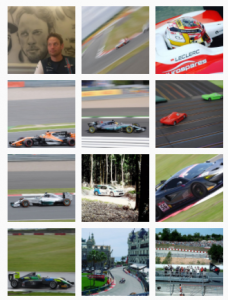 I have been known to point a camera at a thing – quite often that thing is a racing car. I do it as my own personal challenge but other people seem to like the results, which is one of the reasons behind the TanyaAndTomDoRacing Instagram account.
I do find however that I get asked two questions quite a lot and as Instagram isn't really the place for a FAQ…
You Must Have Some Really Good Kit?
The direct answer is no, I don't. In fact this is a pet peeve of mine, not just in photography but in many hobbies.
If you have a good eye, enough knowledge, skill and technique then any entry level major brand Digital SLR camera and many bridge cameras are perfectly capable of taking very good photos – in many cases professional quality photos.
The key about a Digital SLR camera is that it puts control of the optics and the sensor into the hands of the operator, allowing the photographer to make artistic decisions about how the light is captured.
This is one of my favourite (but not technically best) photos, taken at Goodwood Revival in 2015.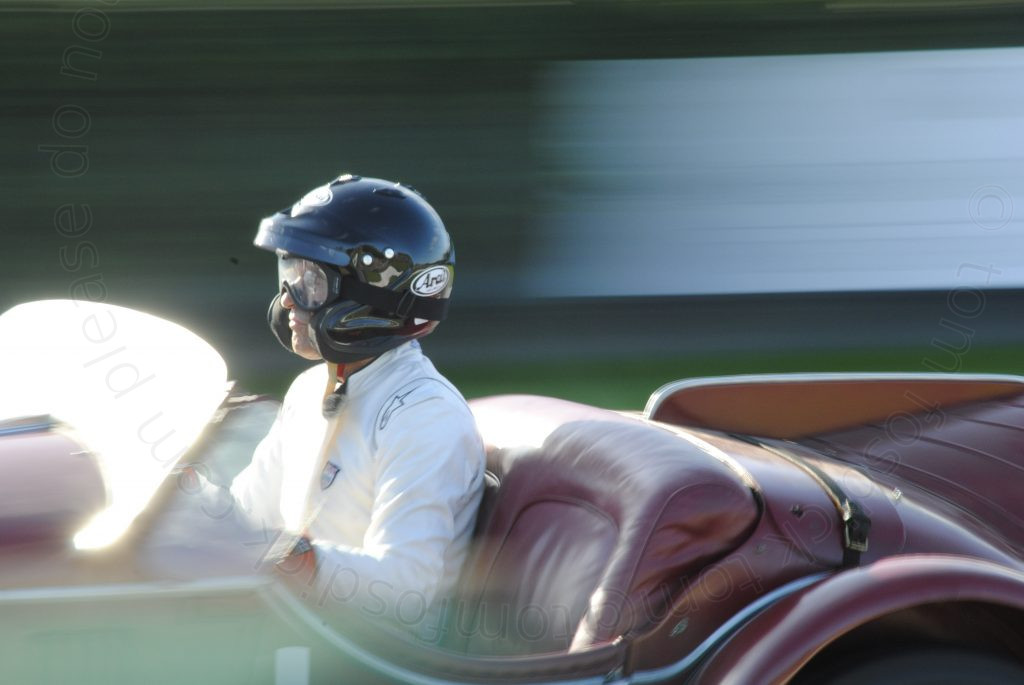 It was taken with a Nikon D3000 and a Nikkor AF-S 55-300 F4.5-5.6 D G VR DX lens: entry level kit. What makes the photo is the framing, the choice of subject, the angle to get the reflected sun, the 1/25 shutter speed and a big chunk of luck with the panning.
You can't compensate for deficiencies in any of those things by throwing more money at it.
Yes, I would have liked a higher resolution sensor and in an ideal world I would probably have used a lower ISO value and larger aperture but I could easily pay 10 times as much for kit to get a photo that is only marginally better.
Digital SLRs are not supposed to be smart, they're not about image processing and fancy modes to try to make something out of nothing, they're all about controlling how the light falls on the sensor. There's only so much that clever electronics and software can help and the best of that is often found not in SLRs – where it might actually degrade the photographic quality – but in compact cameras.
Here's a case in point: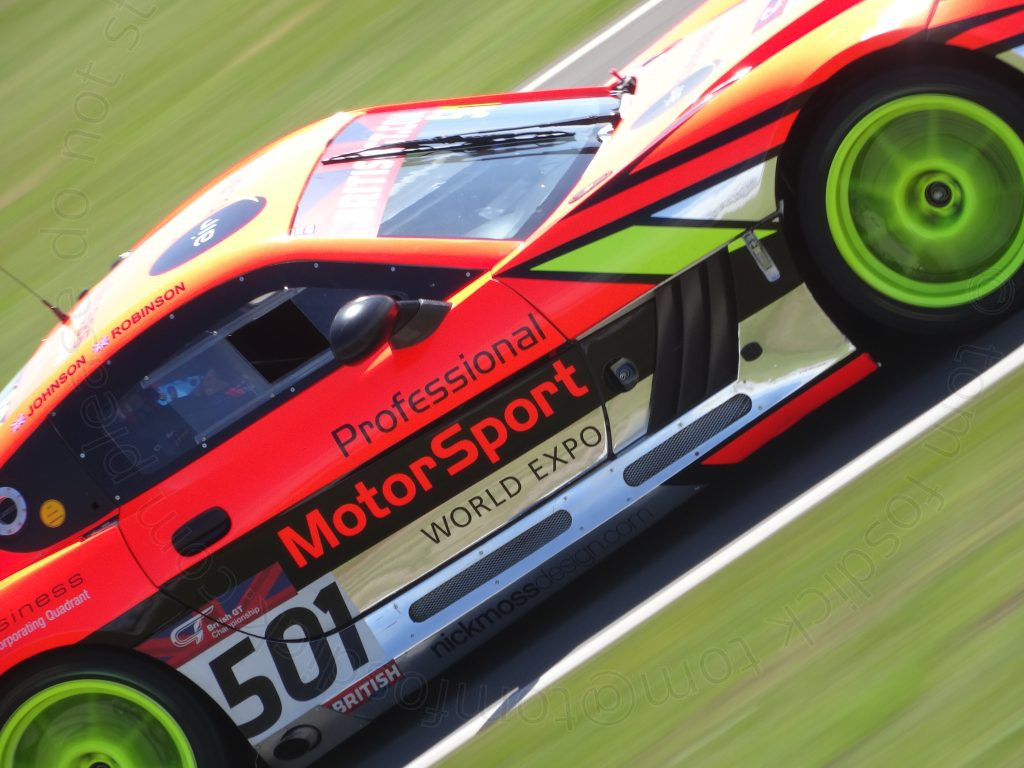 I like this photo, but it's not one of my favourites. Taking the standard sharp foreground, blurred background photo is like shooting fish with a Digital SLR.
This photo wasn't taken with a Digital SLR though, it was taken with a Sony DSC-HX50, a £200 compact camera.
It's possibly my favourite ever camera, simply because of the amount of power it puts in a genuinely pocket sized piece of equipment.
It does have modes to put optical control in the hands of the user (as seen above), but what you can do is limited – mostly by the physical size of the device. To compensate for the fact that there simply isn't room for better optics it's stuffed full of electronics and software.
This shot, for instance, was taken hand-held at a beach cafe somewhere in Indonesia using all the electronic aides available (and needing them).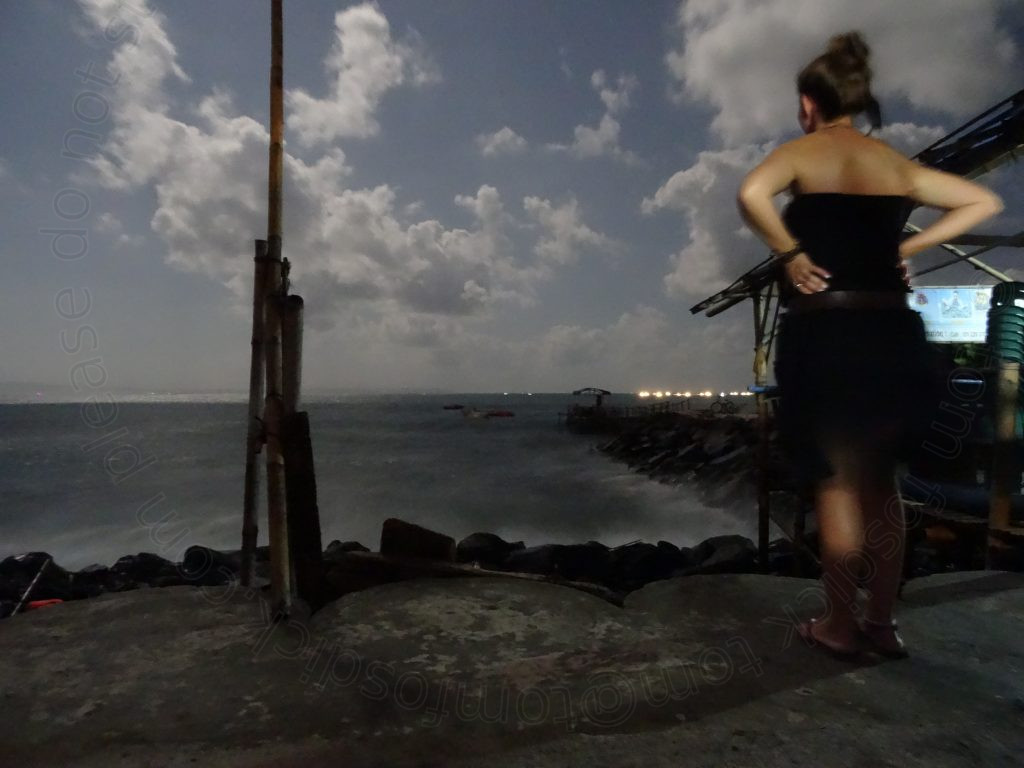 In an ideal world I would have had a Digital SLR mounted on a tripod and I could have taken a slightly better picture. In an ideal world the person in the picture would be a model who wouldn't have moved.
The problem is that the person in the picture isn't a model, she was one of the tour group and I couldn't really ask her to hang about whilst I set a tripod up or stay still whilst I took the photo. The moment was there, I was able to capture it specifically because I had a compact camera with a night mode that I could select in a second.
The bottom line is this: you can take really good pictures with a sub-£100 camera. The problem is that the capabilities of that camera will be limited, which will limit where, when and the type of picture you can take.
If you spend a bit more, around the £200-£300 bracket you can get cameras that are far more capable and put a good amount of control in the hands of the photographer.
Above that you hit the wall of diminishing returns pretty hard. Between £100 and £200 there's a huge jump in capability and quality. Between £200 and £300 less so. When you get above that then you can find yourself paying an awful lot of money for very little improvement and you have to ask yourself whether it's really worth the money.
If you're thinking of turning professional or if you spend every waking, non-working moment dreaming about photography then fine, maybe it is. For most of us it's not.
But You Should Sell Your Photos / Turn Professional!
I'm flattered, sincerely and genuinely that some people think my photos are good enough to make money out of, but the reality is that they aren't.
OK, some of them are and course if people want to pay me to use / print them then we can talk about that… the point is that it's not worth me actively pursuing trying to sell them.
As I said above, taking the standard "sharp foreground, blurred background" racing car photo is shooting fish in a barrel with a Digital SLR – anyone with any understanding of the principles of photography can do it.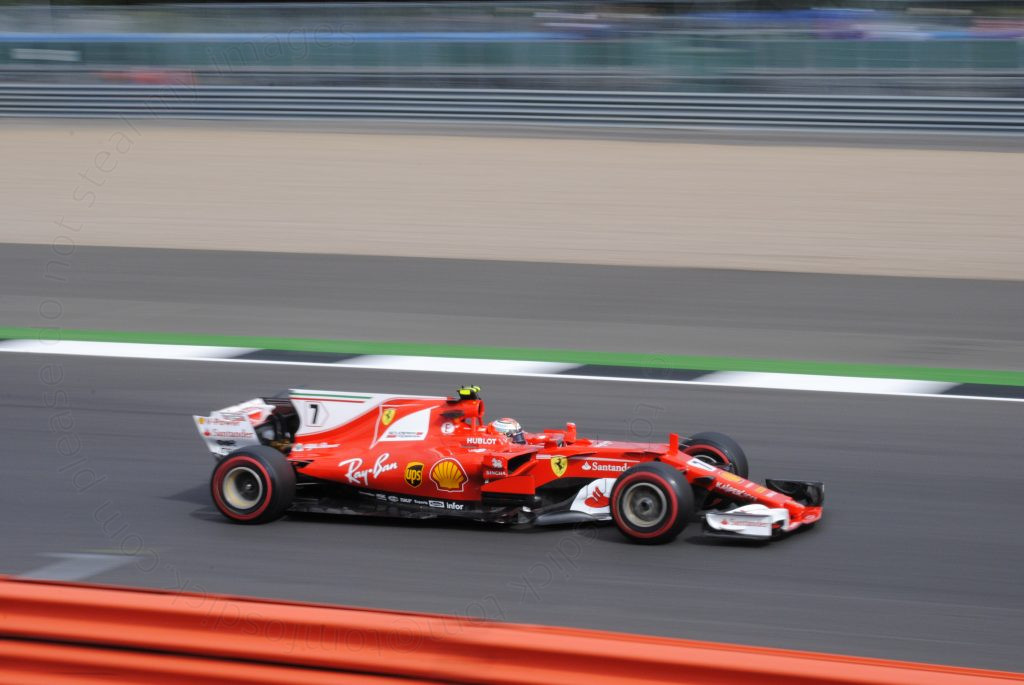 It used to be difficult because with (wet) film you had no idea how good the photo was until you developed it. You can't do that at the track-side. That means you needed a lot of experience to know exactly what settings and techniques were required because you were shooting blind.
With a Digital SLR you can press the shutter and have the image on a HD tablet within a couple of seconds. You can closely analyse the picture, work out what needs changing and then go again with an improved set up within a few seconds.
At any Formula 1 Grand Prix there must be at least a thousand people doing pretty much that and a good portion of them will be producing shots as good as mine or better. There are only a handful of places you could sell the pictures to and they're all looking for something that is not just technically good, but has something extra that makes it stand out.
Perhaps something like the first picture in this article, but with a little more sharpness on the helmet and without the smear in the bottom left caused by the head of some bloke who wandered into shot.
I have thousands of photos in and around race tracks and other motorsport events. I have only a handful of photos that I genuinely believe anyone would pay money for.
If you want some idea of the differences then look at the Instagram streams of the professionals: