Reading Time:
2
minutes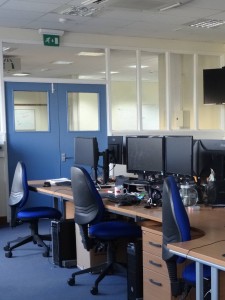 After considering the matter for some time now I've decided to leave The University. I know this will come as a surprise to many and it was to me a little. The reasons are rather complex, but it boils down to the fact that I've achieved what I set out to achieve and that many threads are coming to a natural end.
I've been at Seed Software for more than 6 years, it's been a remarkable journey and we've taken the business way ahead of anyone's expectation. I'm hugely proud to have been a key player in taking Seed from a start-up to one of the biggest suppliers of software to the UK Fire Service and the most successful project of its type in the UK.
It is now though time to draw a line under this chapter and begin a new one. So I'm looking for a new role beginning in October this year. I'm keeping an open mind as to what that might be.
Update Septmber 22nd 2015
I've now agreed terms with another organisation. I'll be leaving Seed Software in mid October.
–end of update–
My career is punctuated by large switches of environment. Embedded to VMS to *nix to Windows, flow orientation to OO, native to managed, waterfall to agile and of course keyboard to chainsaw when I worked in habitat management for a while.
Find out more about some of the key projects I've worked on or more about me in general on the "About" page.
My current role includes being responsible for software architecture within Seed. The next logical career move for me would be to take that function further. Over the past few years however I've been offered various positions that would take me away from developing code myself and I've given them all due consideration, but have ultimately turned them all down. The day may indeed come when I'm ready to hang up my while loops and move away but right now I'm just having too much fun where I am.
So my next role is going to be something that I believe I'll enjoy. Realistically it's likely to be as a software developer / architect but actually I'm always up for a challenge, particularly if it's in the Third Sector. I have a number of skills that could be of use in many different scenarios.
The future could take me anywhere. I'm really excited about that.
[Be sure to keep on with me on LinkedIn.]