Reading Time:
6
minutes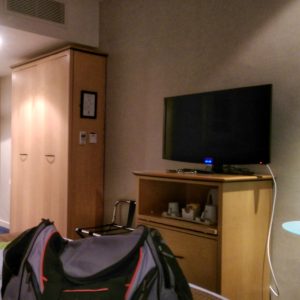 Tonight's bed is in a characterless chain hotel just off the M1. Like every business hotel, the bar is stuffed full of regretful corporate peons in cheap suits. It's a club that's far too easy to join. At first you're only away for the odd night, so it doesn't matter if you have a burger and a couple of pints.
It creeps up on you though, a few nights here and a few nights there and suddenly you buy and Audi A4, can't see your feet when you're standing up and find yourself discussing house prices with a Regional Business Development Manager from Nuneaton.
"It's really hard to keep up the diet when you're on the road" I hear time and time again from the person loading their plate with fried sausages and hash browns. They look down at the bowl of muesli and fruit I'm holding then briefly catch my eye again before they awkwardly shuffle off to join a table of 3 others, all with plates piled high, all wearing the same expression.
It's not about the diet though, it's about the choice of lifestyle: they've subscribed to the road warrior lifestyle; "You've got to play the game, Tom, you've got to play the game" one of them once told me. He never could tell me why.
You can join that world if you want to. It's kind of cool for a while, but it starts getting old very, very quickly. You don't have to join that world. You don't have to play that game.
Here then are my tips for not getting sucked into that cycle of drudgery.
Eliminate Unnecessary Travel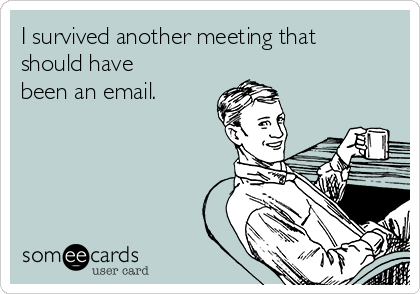 Rule 1: if you don't need to travel, don't travel.
The face-to-face meeting is still the default for an awful lot of people. If there's any doubt about anything then they want to get all the people in a room and talk about it. It's a reflex, often no more than arse-covering, but it often results in a lot of people wasting a lot of time.
Of course there are occasions when it's the right thing to do and it's right that you should be there. Otherwise however it's better for both you and the business if they conference you in only for the bit where you're actually needed.
The key point is that travel is often not the most efficient use of business resources, it's just an assumption that you – or someone – should go. Question that: if it's not the best use of resources put the case for why.
Choose The Right Hotel
There are many employers that give you some flexibility about the hotel you book. In which case always book a hotel with a free gym and free breakfast.
Being away on business is a good opportunity to visit the gym. Not only that but being away from home is stressful and exercise is proven to combat stress and anxiety. Remember to pack your gym kit though eh? And a water bottle is useful too.
In the morning, always choose the healthy breakfast option. Start how you mean to go on. This is where the free breakfast comes in: many hotel chains lower their room rate but don't include breakfast, You book them thinking you're getting a bargain and then find they're charging £18 for breakfast. Even though you're not paying, the idea of shelling out 18 notes for a bowl of muesli and banana irks, so if you're not careful you head for the buffet and have a Full English.
Don't do it. Book the more expensive hotel and have the muesli and banana.
Whilst we're on the subject of hotels, pay attention to the distance the hotel is from the place you're visiting. The cost to the business of having you stuck in traffic for an hour is £50 as an absolute minimum. It could be many times that. Saving £10 to spend and extra 1/2 hour in traffic isn't worth it. I've justified trampling on various hotel booking policies many times this way.
Supermarkets Are Your Friends
Get control of your food. Buffet lunches these days are better than they used to be, but be careful. Work out how much you usually eat for lunch and don't got over that. If it feels socially awkward not to have food, grab a glass of water.
Similarly if there's a canteen, don't get sucked into having 2 main meals that day.
If lunch isn't laid on, make sure you bring some. Otherwise it'll end up with someone doing a run to Joe's cafe at 2pm for a large sausage and meatball butty.
There are some pretty good petrol stations these days with mini supermarkets in. They often have good healthy meal options. Either make your own lunch or buy your lunch in advance.
Keep some travel cutlery into your day bag. That vastly increases the amount of food you can eat.
When it comes to dinner, some hotels have good options and if you're staying in an urban centre there can be good options there, too.
Otherwise buy some cold food from – you've guessed it – a supermarket. Then you can make sure that you have a balanced intake with the right amount of calories.
If you're really inventive there are actually quite a few cooking options in a hotel room, you can do a lot more than Pot Noodle.
Don't forget drink. I don't usually drink as much liquid when I'm away, so I'll buy at least a litre of flavoured water per night.
Whilst we're here, stay away from the extra-large chai latte, from fizzy drinks and especially from energy drinks. This isn't just a travel tip, it's a life tip. They put you on a roller-coaster that you really don't need to be on.
Plan Your Evenings
You're in a disappointing room near a disappointing town in a disappointing hotel commanding disappointing views of a disappointing motorway. This is a really good time to sort out your car insurance and catch up on a couple of episodes of that TV series that you love but which your partner hates.
This requires forethought however. You need (copies of) the documents or access to them online.
Never rely on hotel WiFi. Sometimes it works brilliantly, other times you can barely get to Google. Make sure you have anything you want to watch or any substantial document on a device you have with you.
Pack a HDMI cable if you carry a laptop. Most hotel TVs have a HDMI input that you can use, whether they advertise it or not.
If you rely on a mobile device then pack a Chromecast or similar, you can put it into guest mode and stream to the room's TV.
Plan Driving Breaks
Live traffic Sat-Navs and automated reminder services are pretty good at estimating how long it will take you to get somewhere. That time doesn't include breaks. Driving requires concentration and that means you need breaks. It's is, quite literally, for your health and safety.
Don't mess with your meal times too much and, especially, never miss a meal. If you usually eat at 12:30 then try to make a break fit in around that time and have a bite. Again, stay away from burger chains and greasy spoons. There are plenty of healthy, tasty food options in service stations these days.
Keep a Travel Bag
One of the really annoying things about travelling is the continual packing. It helps if you have a spare set of toiletries in a bag that you can just throw in and know that you don't have to worry about deodorant, toothbrush, etc.
It's not just toiletries either, there are a few other things:
Buy a warm high-vis jacket and keep it in the boot. Your car is lovely and warm when it's working, but the engine management unit has a problem with its lifestyle it can get very cold very quickly. A warm hi-vis jacket kills 2 birds with 1 stone. I got mine – and in fact most of my safety equipment – from Arco (and no, they're not a sponsor).
Include a USB extension cable. These are surprisingly useful, not in the least because hotels have a funny habit of putting the electrical sockets as far away from the bed as possible. Your phone however you generally want to both charge and use as an alarm.
A mobile phone power bank is another good investment. You might think you'll be near a socket all day and all night, but if you get stuck in meetings then get a particularly unfortunate room, it can get dicey.
Finally, Look After Yourself
Above all remember that you and your health are the most important things. Don't compromise that. You don't have to get sucked into the business travel lifestyle.
It is a profoundly unhealthy lifestyle and this is worth remembering not just for your own sake but for that of your employer. There's a reason many employers offer private health schemes, gym memberships and other health related benefits. It's an investment on their part, because healthy people work more effectively and more efficiently.
It's good business sense for your employer to let – even encourage – you to keep yourself healthy.
Moreover it's an investment by you. You only have one life and if you compromise your health now you will pay for it later, financially, physically and emotionally. When it comes down to it, it's as simple as that.